Our Values
From the very start of CoRegistros in 2009, we placed our values ahead of the database business in every stage of our company. The values drive everything we do: our strategy, our recruitment process, our meetings, the objectives that we define and our relationships with clients and suppliers. Growing at whatever cost does not interest us, instead, we focus on working with people that share our values.
We believe that if we nourish and look after the solid values that we share, it will benefit all of us in the long term. We want to work with people that feel good about being a part of CoRegistros and that share our philosophy, be it as a freelancer, partner or one of our clients.
Our innovative model helped us to win the first place in the prestigious competition Best WorkPlace Spain 2014 as a part of Cyberclick Group.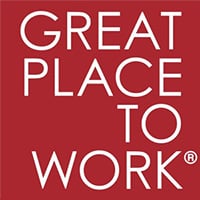 We can proudly say that we managed to top the list with the highest scores in all of the evaluated fields: credibility, respect, impartiality, pride and companionship.
---
The values that we always share are
Admire
People
We work with people that are professionals and experts within their fields, but more importantly, that have the capacity to admire other people. They are guided by values such as respect, gratitude and companionship and they find inspiration and motivation in the knowledge and accomplishments of other individuals.
Always Find a Better Way
We know that nothing's perfect, and that's what's constantly motivating and driving us. We are always on the lookout for better ways of doing things and we don't discard the least expected solutions. We go a little further to reach the best results.
Customer Experience Freaks
We are obsessed with good customer service. Our philosophy is to work towards your goals, to enrich them and always exceed your expectations.

If you think like us, you are more than welcome to come and visit us in our offices. We are located in the North building in the World Trade Center Barcelona. Come and have a coffee while we discuss business…and at the same time, enjoy the stunning views and a game of fooshball. But watch out...we have our own league!

If Barcelona is a little bit too far from you but you still want to know more about how you can

buy a database or how you can generate your own

, you can contact us right away:

You already know it. We are a company that takes good care of our employees and the values that we believe in, at the same time as we focus on the sale of databases, the rental of databases and lead generation. We're waiting for you!
We provide you with the segmented database that you need and make sure that your marketing campaign will be a true success.
CONTACT US NOW »