Capturing databases
Buy databases and enjoy one of the most effective and economical ways to reach out to more potential customers. You can obtain thousands of e-mails and data from private individuals with our lead generation system – one of the fastest ways to capture data legally. It can all be customized to the segmentation and volume that you need. Trust our experience to maximize the performance of your campaigns and reach more customers than ever before.
Would you like to rent a database? Depending on your needs we recommend the solution that suits your specific case best. Contact us to jointly create the strategy that will work best for your company. We would be thrilled to work with you.
 Co-Sponsoring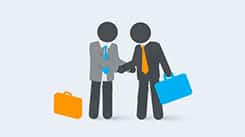 If you want to achieve a large volume of data in the most economic way, co-sponsoring is the perfect solution for you. As a co-sponsor of a raffle you will get new daily records segmented by age, sex and geographical zone.
With a co-sponsoring campaign we can offer you:
A

large volume

of data

A constant generation of new records in accordance with your requirements
 Cost control
 Counseling

regarding conversion rates

 Optimization

of data capturing channels

 

Industry

exclusivity
 Compliance

with the LOPD
Take a look at the bottom part of this raffle to get a clearer picture of what a co-sponsoring campaign looks like..
---
Co-Registration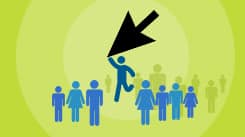 The co-registration is a method for capturing data that allows you to collect user data explicitly interested in the product or service you are offering. This strategy makes sure that the data you obtain is of the highest possible value for your company. We create an attractive campaign to capture the interest of your potential clients and guide them through the registration process to obtain more information about your offer.
The co-registration is one of the most popular methods for generating a segmented database that is personalized and adjusted to the volume and time period that you want.
The advantages of a co-registration include:
The promotion of your brand

and a carefully designed space to

display your offer
 

A

qualified database

of users that have confirmed their interest in your product or service

 

The

possibility to personalize

text, special questions and logo

 Legality

: compliance with the LOPD
---
Premium Register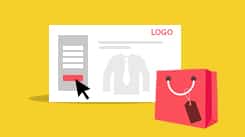 The premium register allows you to capture highly qualified users without worries or hassle. We create a personalized raffle exclusively for your product in order to capture leads specifically interested in your products or services. In addition to generating records of the highest quality, your brand gains great visibility.
And it includes all of this:
A personalized micro-site developed exclusively for the raffle of your product
Diffusion on social media, branding and creation of viral content
Very qualified leads with a proven interest in your brand
A tailored strategy for converting your contacts into customers
Notary management of sweepstakes, participants and winners as well as strict compliance with the LOPD
---
Test or Quiz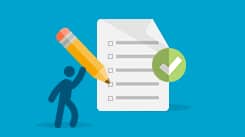 We are proud to present this effective and fun form of capturing records developed by our experts in online marketing. With our quizzes you can capture leads incentivized by getting access to original content, provided at the end of the quiz. In this way, you get more qualitative and varied information such as the level of education, family situation or the hobbies of your potential customers.
We have many tests such as: Intelligence Test, Infidelity Test, Managerial Skills Test, Solidarity Test, Fashion Victim Test, Cooking test, Travel Test and Health Test and we are constantly developing new ones to suit the needs of our clients and the kind of information they need access to.
If you are not entirely sure of the infinite possibilities of our quizzes, please look at this example Test and download our infographic about How to Capture Leads through a Test?
To sum it up, the purchase of a database is your perfect solution if:
You want to generate or expand your own database fast and get access to records segmented according to your specific needs.

 You already have the capacity to treat new incoming records. Contact us if you need tools for your email marketing, sms or telemarketing campaigns.
 If you need new records on a continuous basis in order to generate sales.